1. To withdraw credit to bank account the player must be log onto the website www.roulettegaja.com: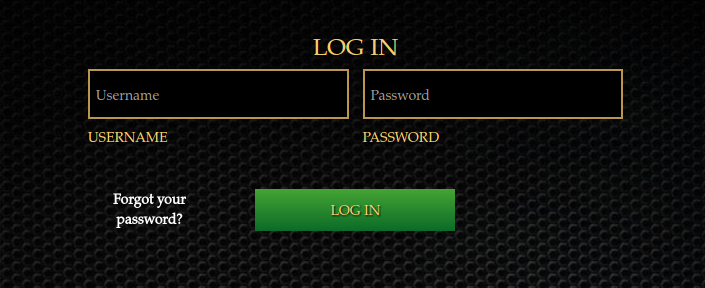 2. After clicking "TRANSACTIONS" button the next menu appears: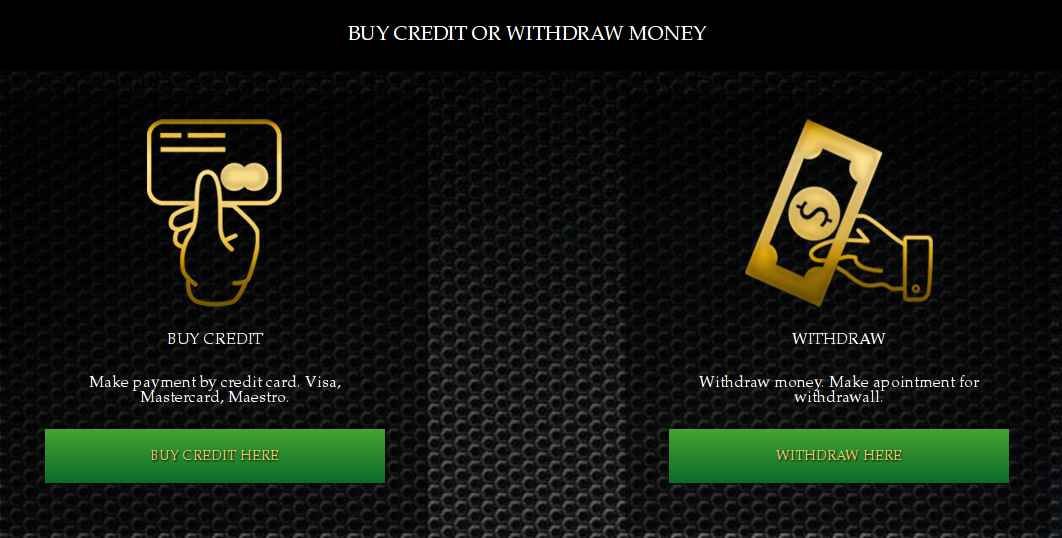 3. Clicking "WITHDRAW HERE will take you to the page where you choose withdraw method:

4. After that you need to fill required fields for withdrawall. You need to enter the amount of credit you want to withdraw and your account number. Be careful when entering account number and always check twice to avoid any problems during withdrawall.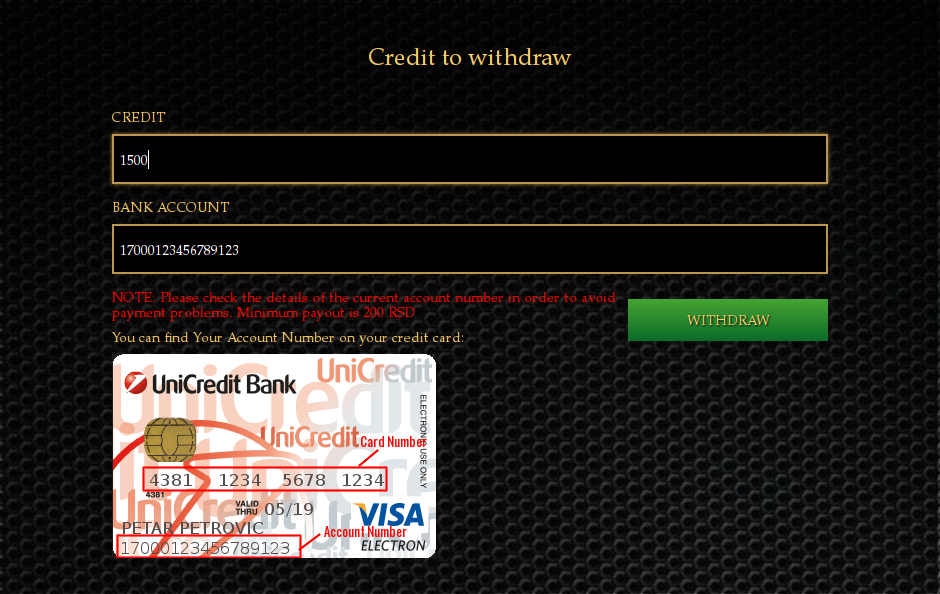 5. After entering required information you need to click the button "WITHDRAW". You'll be redirected to confirmation page.